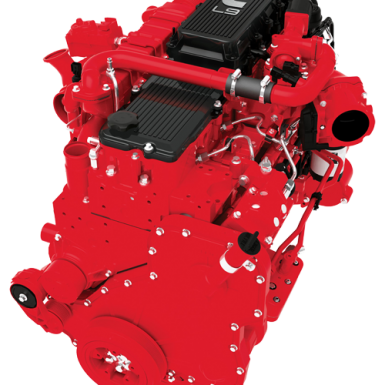 The Cummins L9 diesel for 2017 delivers outstanding productivity and the best power-to-weight ratio in its class. Proven reliability keeps your trucks on the road longer. Faster, more accurate service provides even greater uptime, and customers can expect up to 15 percent better fuel economy over the engines of the last decade.But the most important component we put in every L9 engine is the trust that comes from a legacy of over 27 years and 5 million engines. The L9 comes from a family of proven performers, with a heritage that gets stronger every year.
High-strength components, together with features such as replaceable cylinder liners for easier rebuilding, do more than add life to the engine; they also add to its residual value. The L9 is designed to excel in some of the toughest duty cycles. Cummins designs and manufactures our own engines and aftertreatment systems. In doing so, we're providing customers greater performance, uptime, durability and efficiency.
The L9 for 2017 features a new Single Module™ aftertreatment system that is not only compact, but also has greater thermal efficiency, for improved engine operation.